As it would be improper to retain horses in an artificial environment, equine enclosures should employ natural surfaces and elements—but these should also be extended throughout the home as a unifying theme. Using salvaged timber lends an inspired touch of hand-hewn, rural charm to an otherwise immaculate country estate.
Barns Become Creative, Social Spaces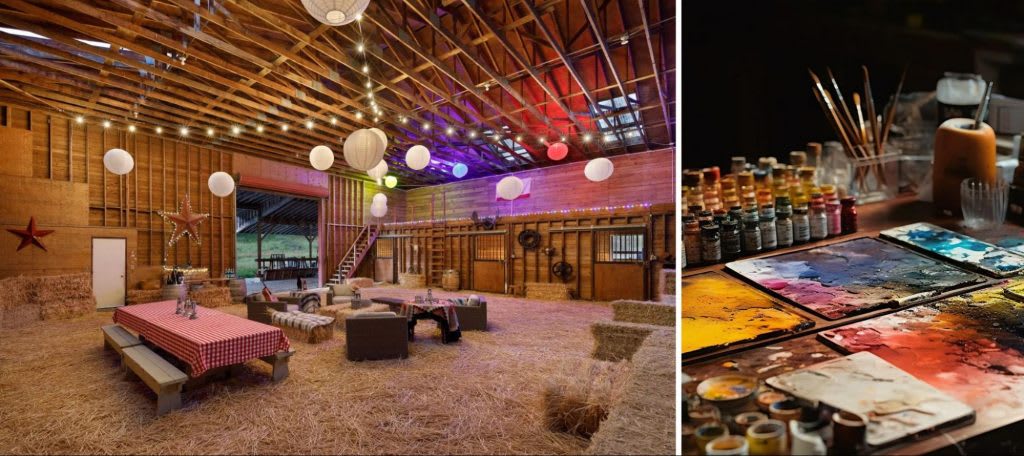 Graham Sarasy – Healdsburg Sotheby's International Realty
One of the hallmarks of an equestrian home is expansive acreage—and with it, buildings and amenities that support animal husbandry. In many cases, there may be opportunities to creatively repurpose extra spaces. For example, turn a hayloft into an artist's loft, or redecorate an unused barn as a unique entertainment space to host gatherings and wow guests.
Picturesque Paddocks and Landscapes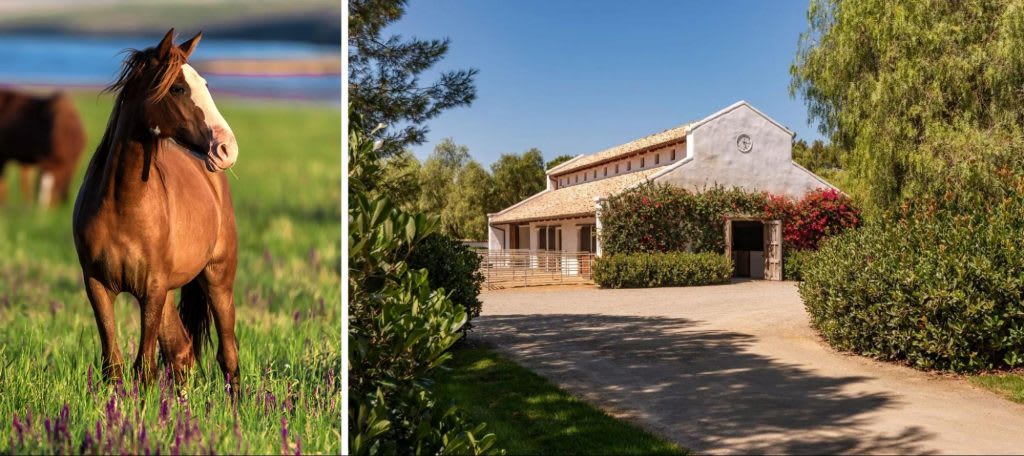 Patricia Kramer and Cathy Gilchrist-Colmar – Pacific Sotheby's International Realty

An equestrian estate provides homeowners with the pinnacle of indoor-outdoor living, which is why landscape architecture is just as important as the home's structural architecture. Lush gardens that include native grasses, flowers, shrubs, and trees provide idyllic sanctuaries for people and their animals to relax, indulge, and explore.
When crafted to the most exacting aesthetic standards, equestrian homes are so much more than large country houses with accommodations for horses. Instead, they're a holistic experience that enables their residents—human and nonhuman alike—to enjoy a life of serenity, autonomy, and endless adventure.
View stunning equestrian lifestyle properties available around the world